Contact us


8 minute read
Logistics
---
Onboard retail supply chain
How to make it fast, cost-effective and fit-for-purpose
Behind the convenience and ease of shopping at cruising altitude lies a vastly complex network of interlocking systems and strategic actions that require precise execution. The onboard retail supply chain is in the midst of a massive transformation, thanks in part to rising competition, digital influence and innovation (think Big Data and IoT) as well as rapidly-changing traveller expectations. This continues to drive supply chain stakeholders - from airlines to caterers, suppliers to logistic service providers - to explore efficiency gains, streamline business processes and improve customer value.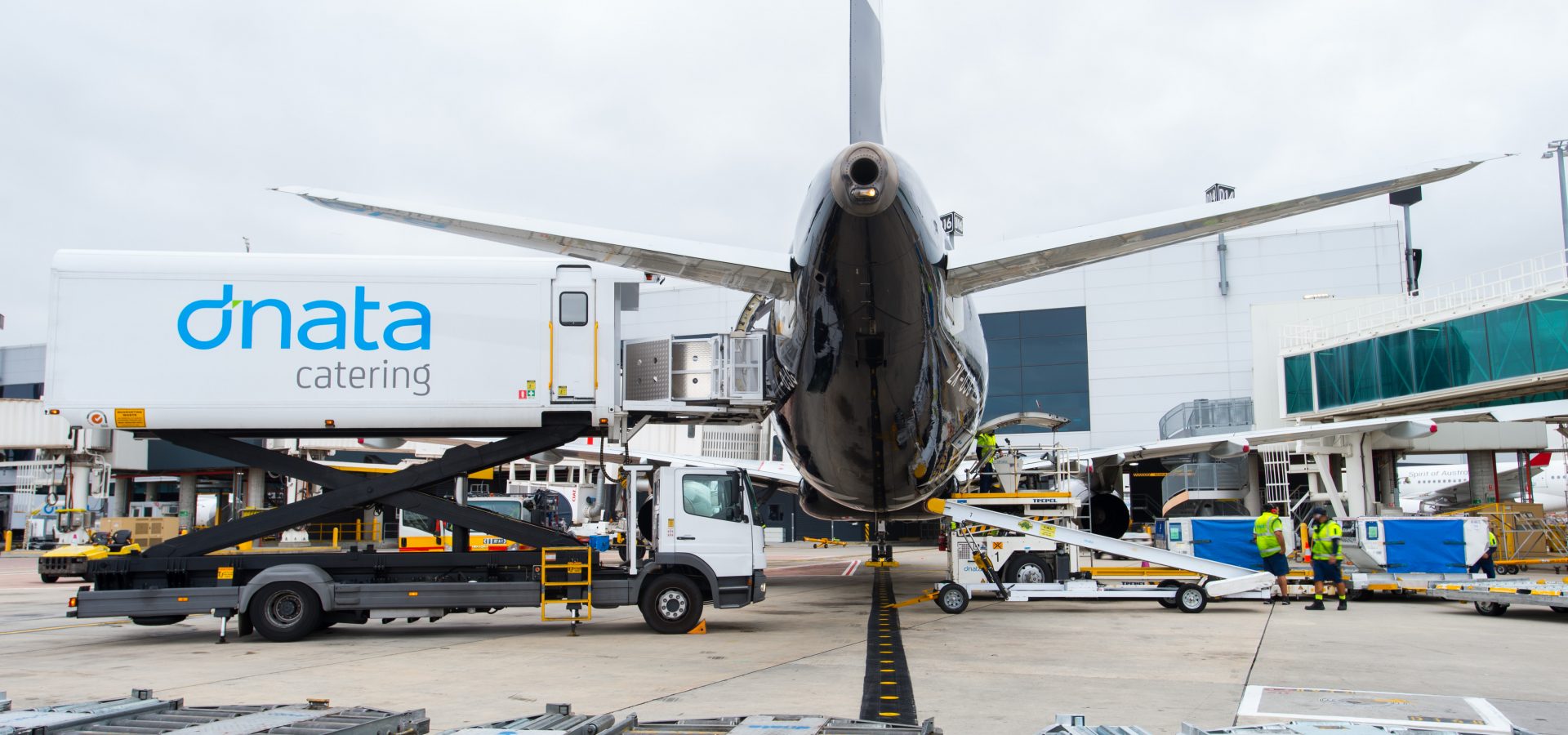 Get on board with digital
Building a digital ecosystem has become an imperative element in optimising the supply chain all the way from the origin to the final destination. Connectivity and digitisation have led to higher integration of systems, increased operational agility and greater efficiencies across the board through reduced maintenance, operations, and service costs.
Cloud computing has also enabled service providers to simplify processes and achieve efficiencies in service delivery while simultaneously enhancing the customer experience.
In the healthcare sector, for example, cloud computing has improved the accessibility and collection of medical data in real time, enhanced patient care experience and reduced the cost of care. Financial service providers have also readily embraced cloud to manage and analyse larger volumes of data. Dynamic data processing allows providers to meet customer demand for faster delivery of easy-to-use product innovations, as well as streamline business processes and improve profitability.
Businesses are increasingly utilising the Internet of Things (IoT) - the process of connecting everyday objects to a global network.  By monitoring more business-critical devices via the internet, business can now effortlessly track goods, collect data to tweak business processes in real time, cut costs and manage their supply chain. This is just the first step in the right direction, as the Internet of Things (IoT) market is expected to grow annually by 10 percent until 2030, when it will reach 35 billion connected devices, according to research findings by Idate Digitworld.
According to the study 'Analytics: Laying the Foundation for Supply Chain Digital Transformation' by The Hackett Group, 94% of supply chain leaders agree that digital transformation will fundamentally change supply chains in 2018, but only 44% have a strategy in place.
It also highlighted the critical importance of advanced supply chain analytics, which will close knowledge gaps in forecast accuracy, product tracking traceability, demand patterns, transportation performance and analysis of product returns.  
With this goal in mind, forward-thinking supply chain enterprises are implementing advanced supply chain analytics that form the foundation of their digital transformation. The benefits of the new digital roadmap on offer to the onboard retail supply chain are considerable. New, more direct connections between product suppliers, airlines and their retail partners lead to more flexible and agile business processes, faster inventory tracking and transparency for both business and consumers.
Today's leading airlines bring innovation into the inflight retail supply chain by partnering with third-party suppliers with leading expertise and global presence such as dnata.
At the end of 2017, an important milestone was reached in dnata's path towards digitisation as it partnered with Siemens Postal, Parcel & Airport Logistics (SPPAL) to deploy a cutting-edge cloud-based software platform for its cargo operations at Dubai International Airport. The appointment system allows all land transport processes up to the hub's dockside to be handled digitally, which significantly increases transparency and communication across dnata's supply chain.
Build a world-class network to supply the skies
The success of an onboard retail channel relies on collaboration. Airlines and global service providers have realised the advantages of partnering with third-party service providers that have well-established logistics systems, proven analytical skills and a robust pool of talent to provide significant value and synergy across the supply chain network. The benefits of servicing complex, multi-channel operations through a wide-reaching supply chain network with thousands of daily movements allows for competitive pricing, short lead times, low minimum order quantities and swift response times to meet customer demands.
"Providing global consistency in terms of process and quality, in addition to knowing our market, supply base and customer needs through-and-through allows us to provide innovative catering solutions and products to a wide array of airlines", says Robert Dalboth, Managing Director at En Route International, the dnata-owned travel food service provider. With offices and operations across Europe, Dubai, Australia and the US, UK-headquartered En Route International specialises in the complete end-to-end design, development and delivery of perfectly tailored onboard food and retail service solutions.
En Route successfully develops and supplies bespoke buy onboard product to a number of leading airlines, with its global supply chain critical
to its success.
"Our bespoke product is the unique, visible value consumers see, but a lot of the value in what we do for customers comes behind the scenes."
The popularity of buy onboard product is difficult to forecast and impacted significantly by relatively minor delays in aircraft. Product needs to be robust and supply, agile.
"When there's a nominated product by an airline and each caterer station at each airport is ordered independently, those caterers won't know as much about the products or services as we do. So there's a lot of added value in us managing the multitude of caterers of nominated buy onboard products and ensuring all orders are correct", adds Dalboth.
Take advantage of emerging technologies
The best way to carve out a strategic advantage in the onboard retail supply chain sphere is for stakeholders to become early adopters of game-changing technologies. From automation and mobility to robotics and cloud-based technology, there's an entirely new suite of technological advancements reshaping the supply chain networks in the coming years.
Warehouse automation, for example, will allow for real-time access to inbound and outbound products, leading to greater transparency in the reconciliation of sales and inventory.
For example, blockchain, a secure, public electronic ledger that records transactions in a permanent and verifiable manner using a peer-to-peer network,  allows parties to track assets along the supply chain, introducing increased transparency and cost savings. Blockchain-enabled applications will contribute to real time transaction capabilities in the aviation industry and will automate the purchasing process.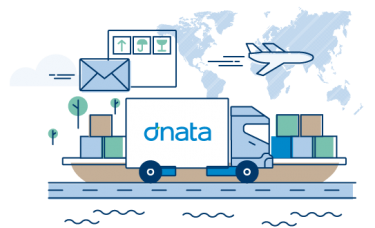 To see the benefits of breakthrough technologies in action, dnata, collaborating with IBM, Emirates Innovation Lab and flydubai Cargo, has successfully completed a proof-of-concept test for a logistics platform that tracks supply chain transactions using hyper-secure blockchain technology. The result adds value by removing redundant data while simplifying processes and improving visibility and transparency for all stakeholders. It also offers additional benefits over traditional supply chain applications, including better tracking of orders and deliveries, improved fraud detection and reduction in errors.
Implementing user-friendly, advanced technology is going to be the main differentiator between successful inflight retail programmes and those that aren't. To streamline processes, reduce costs and create added value for passengers, the new frontier in flying will be conquered by those innovative stakeholders who are willing to shake up the system and make bold steps towards seamless onboard retail delivery.
Did we whet your appetite for knowledge?
Let us know by endorsing this piece.
By clapping more or less, you can signal to us which stories stand out.
Contact us
Want to improve your retail offering? Fill in the form to schedule a consultation with our experts.

More than
190
airline customers