Contact us


7 minute read
Management
---
Choosing the right business model above the clouds
5 reasons why outsourcing inflight retail services is aviation's modern solution
As aviation evolves and competition heats up, the industry is undergoing massive change. The continuing desire to cut costs and environmental impacts while increasing operational and organisational efficiencies has propelled airlines to implement an increasingly global delivery model, tapping into external skills to improve processes and products.
Contracting out key processes - from manufacturing to maintenance, information technology services to catering - is increasingly seen as the way to achieve this goal. Outsourcing enables airlines to fully leverage the expertise, innovation and investments of the best suppliers in the market and focus on what they do best - fly aircraft.
The Sky's the Limit for Aviation Outsourcing
Outsourcing continues to move into areas that have generally been regarded as the airline's exclusive domain.
According to Deloitte's Global Outsourcing Surveyoutsourcing is expected to see growth across all functions, particularly IT and HR. Companies seek innovation from outsourcing agreements, with 58% gaining quality, 44% bringing lower cost of delivery and 38% improving consumer experience.
A research report on Trends in Airline Ancillaries by Accenture and Amadeus Alliance also found that revenue from ancillary options - including onboard meals, product purchases and hotel bookings - doubled as a percentage of total airline income from 4.8% in 2010 to 9.1% in 2016. As a result, airlines are increasingly recognising the need to optimise and expand ancillary merchandising.
With the above in mind, leading airlines are questioning increasing elements of their operations: Will using a third-party service provider really reduce cost, increase quality and flexibility? How will travellers benefit from external retail services? Can outsourcing provide more personalisation of the customer journey?
1
Offshore Product Development Leads to Further Cost Reductions
Now more than ever, airlines are faced with the pressure to improve their products and services without ballooning operational expenses.  Adding to this, carriers are increasingly exploring buy onboard (BOB) programmes.
In an effort to divest non-core activities, many airlines now use third-party suppliers with a global presence, like dnata, to design and deliver high-quality and affordable food, retail and onboard services to passengers. Choosing external service providers means airlines can tap into the economies of scale available to a specialist, global-catering operation.
dnata has tapped into the global aviation outsourcing trend by providing a smorgasbord of services and expertise, including onboard catering services in 62 locations across 11 countries.
We take ownership of the entire product delivery chain - be it catered meals or duty free merchandise - from product and packaging design to market research, supplier management and logistics.
Our in-market and cetralised teams effectively reduce labour-intensive processes and costs for partnering airlines, while setting them apart from the competition. In serving UAE-based Air Arabia, dnata manages everything from product through to onboard marketing, crew training and reporting. Sales results have been pleasing, as have crew engagement and training feedback.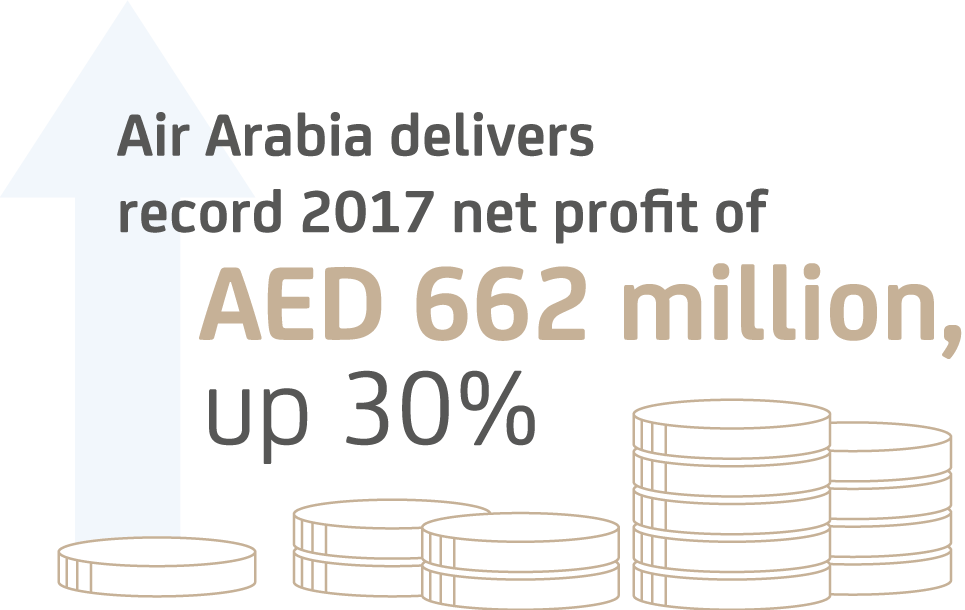 To deliver higher value at optimal price points, external caterers with retail experience create unique onboard product portfolios and a consistently high-quality brand experience tailored to individual customer preferences.
2
Cloud-based technology drives down expenditures
Technological innovations across a range of aviation processes are also lifting outcomes. The rapid development of cloud computing coupled with the expansion and evolution of 'as a service' solutions, has, for example, shifted IT spending to a pay-as-you-go financial model. This has technically turned IT operations into an operational expense (OpEx), as opposed to infrastructure-heavy capital expense (CapEx). Outsourcing infrastructure responsibilities and challenges to external operators means internal airline IT departments can prioritise innovation in respect of their core product, launch new customer-centric products and services and broaden their business, while saving money.
3
Onboard tech & connectivity fosters future retail growth
In today's hyper-connected world, airlines are leveraging ubiquitous smart devices, back-seat entertainment consoles and the growing availability of broadband internet access on board to entice passengers to shop while in the sky. Taking steps to enable a connected aircraft vision, leading carriers look to external service providers to introduce new mobile point of sale (POS) solutions, both through self-service smart devices and equipping and incentivising crew to sell. These novel digital experiences have the power to boost ancillary revenues as well as passenger satisfaction levels.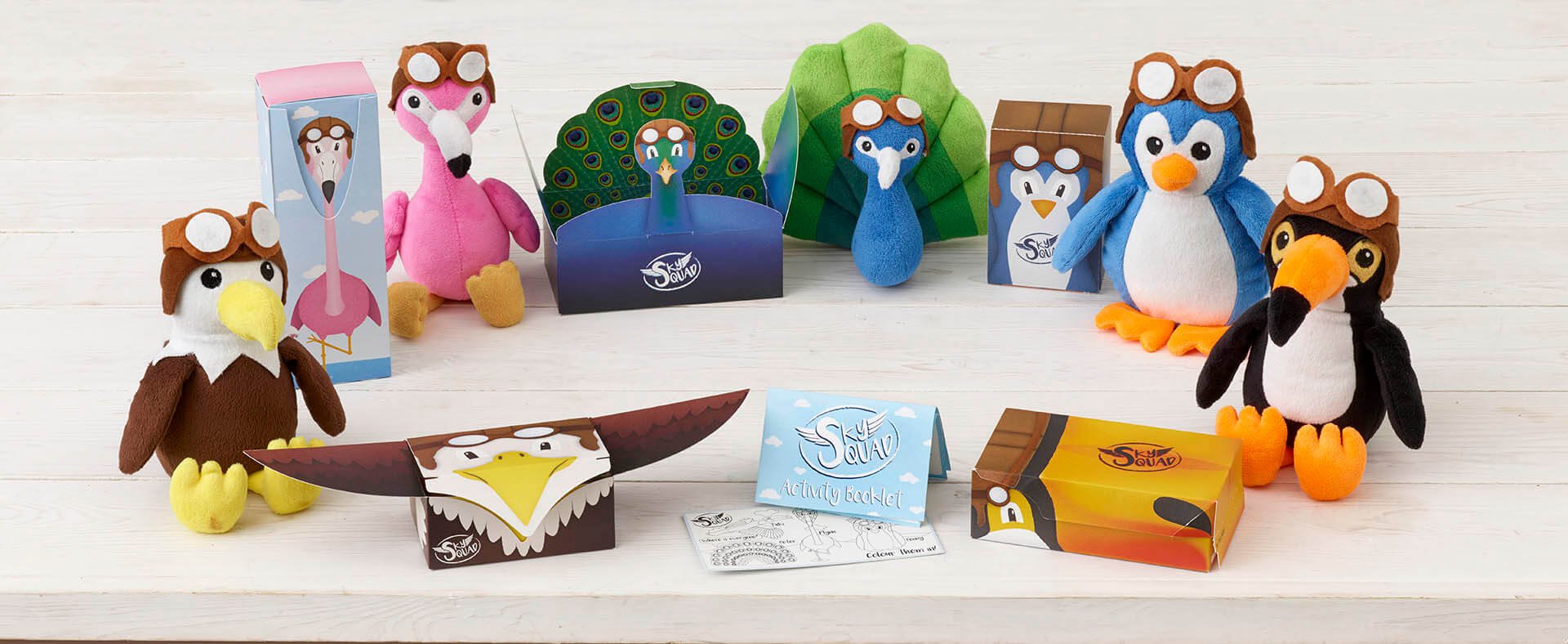 A recent study found that broadband-enabled ancillary revenue streams are forecast to reach an estimated $30 billion for airlines by 2035. Reliable IFC will be the catalyst for rolling out creative inflight virtual catalogues, product promotions, premium content and a host of new goods and services. To capitalise on this trend, dnata is creating a well-coordinated ecosystem for inflight retail, providing solutions that are both demanded and intuitive for passengers and crew.
Having technology designed and deployed by external service providers who understand the onboard environment and the product being sold - food, beverage and duty free -  leads to significant time and cost savings for airlines.
4
New talent for better products
Building a competitive and highly qualified workforce in one location requires vast amounts of time and resources. The key advantage of partnering with external service providers, on the other hand, is access to their large, well-established and diverse talent pool in locations across their network. From market researchers to branding experts and product designers, outsourcing retail services to experienced professionals can bring on board specialised help - both technical and industry-specific - in production technologies or merchandising tactics that are cutting edge.
5
Targeted offers based on external know-how create better customer experiences
The fastest growing companies in aviation are differentiating themselves by being smarter in targeting inflight retail offers. They achieve this through data - by creating value propositions and targeted services based on real-time information about passenger preferences and needs.
After all, the rise of inter-connected devices, social media and fast internet access means that people are leaving valuable high-volume, high-velocity data whenever and where-ever they travel. And with greater analytical horsepower and easy-to-use analytical tools, companies are able to understand their customer's purchasing behaviour and respond to their needs in the moment.
Outsourcing inflight retail operations to partners who can develop and deliver new products and services by being data-driven and efficient, as well as responsive, can generate substantially higher on-the-fly value than airlines can themselves.
Rushing to meet the demands of today's travellers, airlines are partnering with innovative service providers with a global presence that can spearhead a new way of delivering retail and buy onboard products.
External service providers are leading the charge in developing new onboard retail offerings by tapping into their global network of infrastructure, skilled professionals and cutting-edge technology that drive down cost, boost ancillary revenue and create curated, customer-centric product offerings.
No longer is the sky the limit to increased operational efficiency and revenues.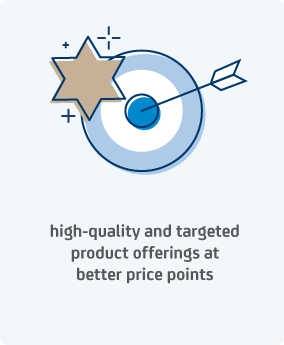 Did we whet your appetite for knowledge?
Let us know by endorsing this piece.
By clapping more or less, you can signal to us which stories stand out.
Contact us
Want to improve your retail offering? Fill in the form to schedule a consultation with our experts.

More than
190
airline customers